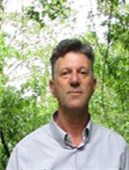 EMAIL: dkacakov@yahoo.com
Appointed as Chief of the Municipal Headquarters for Protection and Rescue with completed training for the work of the Headquarters in times of crisis.
Participation in the preparation of the planning documents for protection and rescue and responsible for the deployment and handling of the plans.
President of the Volunteer Fire Society "Dojran" and participant in the preparation of the Annual Work Program of the society for each calendar year.
Participated in the preparation of fire protection plans as well as undertook preventive measures for fire protection covered by the society's program.